Leimeng Technology will meet you at the 2022 Acoustic Optoelectronics New Product Technology Tour
---
The 2022 Acoustic Optoelectronics New Product Technology Tour will last from August 5 to September 2 this year. There will be more than 20 companies presenting new products at the scene, and the industry's first performance of the blind listening appreciation meeting of well-known brands of microphones. Don't miss this opportunity! There are many beautiful gifts on site, welcome to visit!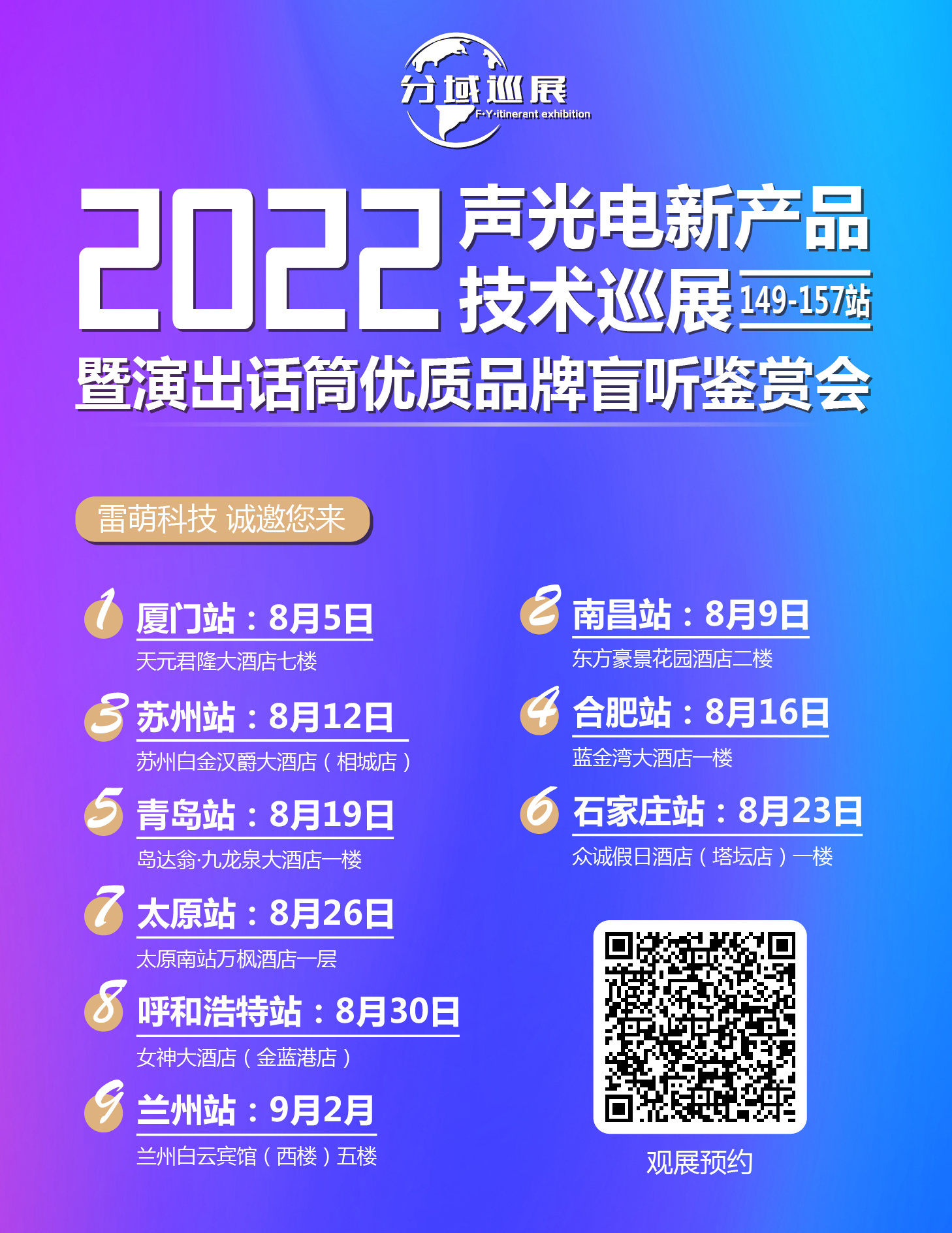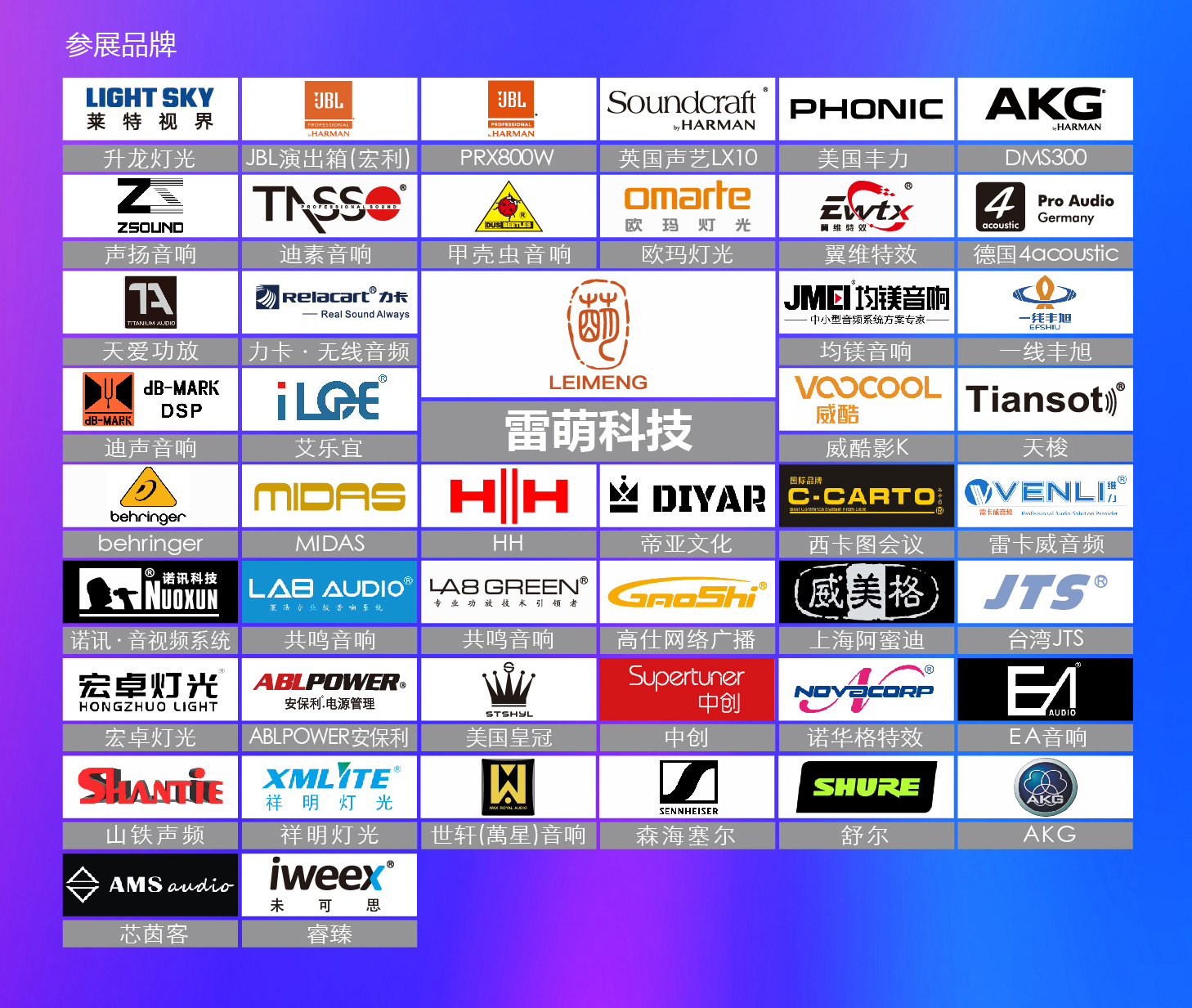 2022 Acoustic Optoelectronics New Product Technology Tour Itinerary and Route :
August 5, Xiamen Railway Station
, 7th Floor, Xiamen Tianyuan Junlong Hotel, No. 189 Qianpu Road, Siming District, Xiamen City (Junlong Hall)

August 9, Nanchang Railway Station
, Multifunctional Hall, 2nd Floor, Oriental Garden Hotel, Nanchang City, No. 411 Minde Road, Donghu District, Nanchang City

August 12th, Suzhou Railway Station
, Room 336, 3rd Floor, Conference Hall, Suzhou Platinum Hanjue Hotel (Xiancheng Branch), No. 1111, Xiangcheng Avenue, Xiangcheng District, Suzhou City

On August 16th, Hefei Station,
the first floor (performance hall) of the Blue Gold Bay Hotel on the southwest side of the intersection of Xinbengbu Road and the North Second Ring Road, Yaohai District , Hefei City

August 19th, Qingdao Railway Station
, No. 198, Shuyuan Road, Licang District, Qingdao City (next to Daon Building Materials Market), Edinburgh Hall, 1st Floor, Dao Dao Jiulongquan Hotel, Dao Dao

On August 23, Shijiazhuang Station
, Shijiazhuang City, Qiaoxi District, Shijiazhuang City, No. 118 Shengli South Street

August 26th, Taiyuan Station
Fairfield Hotel, Building S6 & S7, South Area, West Square, Taiyuan South Railway Station, Xiaodian District, Taiyuan City (Multi-Function Hall, 1st Floor)

On August 30th, Hohhot Station
, Aobao Hall, No. 26 Guangming Street, Huimin District, Hohhot City, Hohhot Goddess Hotel (Jinlangang Branch)

September 2, Lanzhou Railway Station
, Jade Hall, 5th Floor, Lanzhou Baiyun Hotel (West Building), No. 450, Beibinhe Middle Road, Chengguan District, Lanzhou City
Here, Guangzhou Leimeng Technology
Sincerely invite you to visit, look forward to your visit!